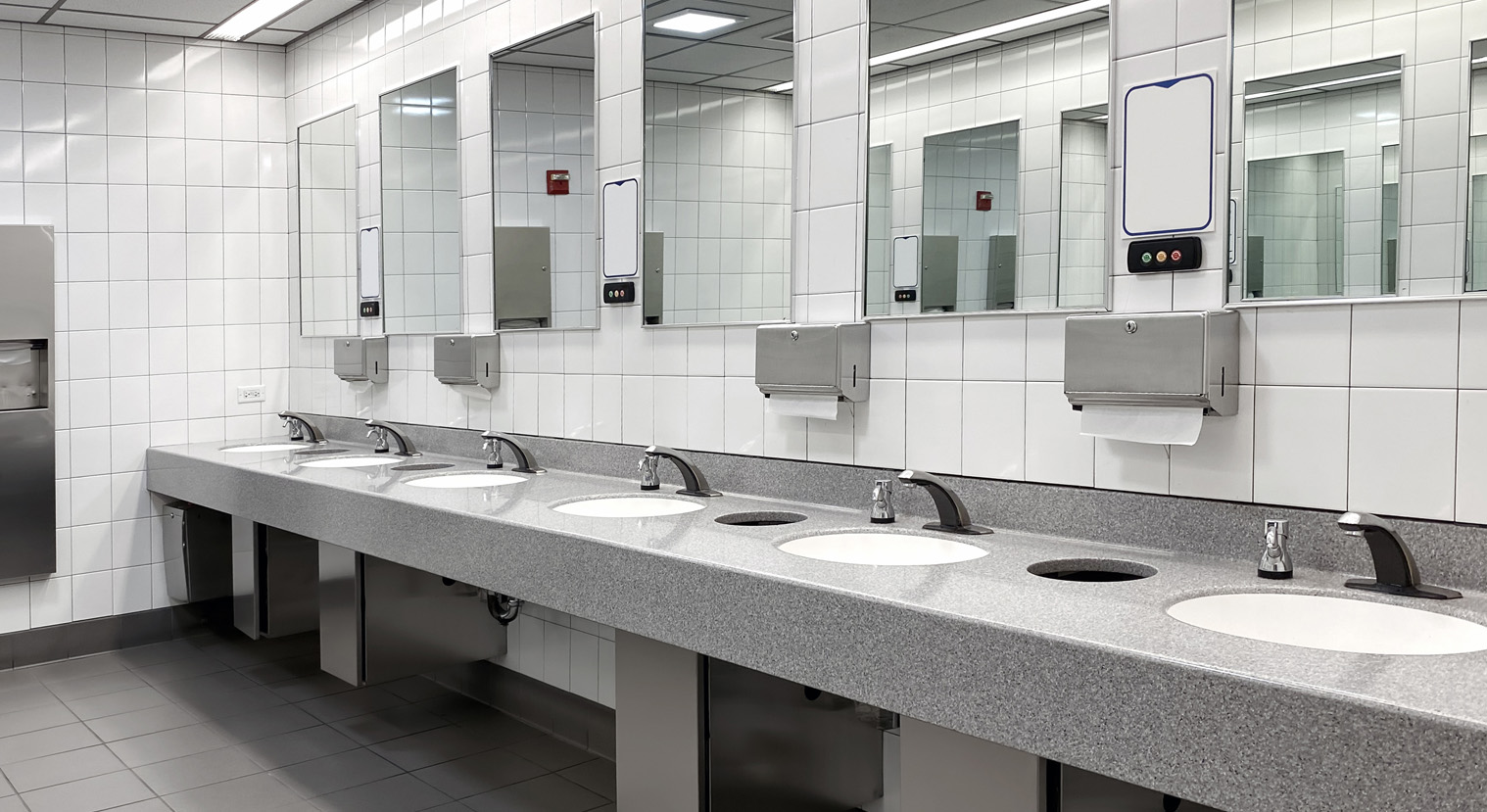 Concentrated Disinfectant Cleaner
HP products are a one-step germicidal disinfectant cleaner and deodorant for general cleaning, disinfecting, deodorizing and controlling mold and mildew odors on hard, non-porous surfaces when used according to disinfection directions.
Hydrogen Peroxide disinfectant cleaner
No added fragrances or dyes
Cleans everyday messes
Kills odor causing bacteria
Cuts cleaning time
Effective yet economical
Leaves no visible residue
HP Disinfectant Cleaner: SDS / Lit Sheet
730 HP Disinfectant Cleaner: SDS / Lit Sheet
Multi-Use Products for Your School
Waxie HP Disinfectant's non-abrasive formula is designed for daily use on hard, non-porous surfaces:
Walls, Ceilings,
& Fixtures
Countertops,
Tables, & Chairs
Athletic & Exercise Equipment
Toilets, Sinks,
& Faucets
Tubs, Showers,
& Locker Rooms
Cleans, deodorizes,
disinfects & brightens
in one step.
WAXIE HP Disinfectant is tough on germs‡, easy on surfaces. When used as directed, this product is effective against a wide variety (broadspectrum) of ‡pathogenic microorganisms (including bacteria, **antibiotic-resistant bacteria, and *viruses). This one-step product can be used daily to prevent the buildup of dirt and grime on the following hard, non-porous surfaces.
Vinyl
Painted surfaces
Plastic surfaces
Glass
Glazed ceramic, porcelain, & tile
Stainless steel
Aluminum
Sealed concrete
‡such as Pseudomonas aeruginosa, Salmonella enterica, Norovirus, SARS-CoV-2
About WAXIE
Since 1945, WAXIE Cleaning Solutions has proudly offered innovations in cleaning formulas, dilution control systems, product accessories, and training. Contact us below to get started and see for yourself why we've been the partner of choice for schools for generations.
The Most Trusted Name In Clean. Since 1945.